We have a new feature for you Shotzies, the CT will choose a favorite project from those uploaded in the gallery and then use it as inspiration for our own project.
I get to kick this off this first week of October and I chose this layout by Skissors a.k.a. Connie V. :
I love the cascading buttons and the journaling with alphas around the circle and I wanted to incorporate both on my project.
So in honor of World Cardmaking Day I created a card inspired by Connie's fabulous layout.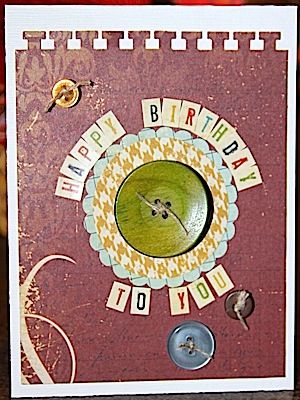 I also used the notebook punch like Connie did on her layout and stayed with a similar color combo. Thanks for the great inspiration Connie!