In 1969, a monumental music festival changed our world. More than half a million people came together - united in a message of peace, openness and cultural expression – and demonstrated how a generation could be heard.
Wow! Can you imagine what it would have been like to have been in attendance at this famous open-air concert? They originally planned for 50,000 people to attend. Mega stars like Creedance Clearwater Rival, Joan Baez, Santana, The Grateful Dead, The Who, Jefferson Airplane, Janis Joplin, Blood, Sweat and Tears and Jimi Hendrix signed on and advance ticket sales went up to 186,000. The actual crowd exceeded 500,000.
Here's some interesting facts from Wikipedia:
Although the festival was remarkably peaceful given the number of people and the conditions involved, there were two recorded fatalities: one from what was believed to be a heroin overdose and another caused in an accident when a tractor ran over an attendee sleeping in a nearby hayfield. There also were two births recorded at the event (one in a car caught in traffic and another in a hospital after an airlift by helicopter) and four miscarriages.

Yet, in tune with the idealistic hopes of the 1960s, Woodstock satisfied most attendees. There was a sense of social harmony, which, with the quality of music, and the overwhelming mass of people, many sporting bohemian dress, behavior, and attitudes helped to make it one of the enduring events of the century.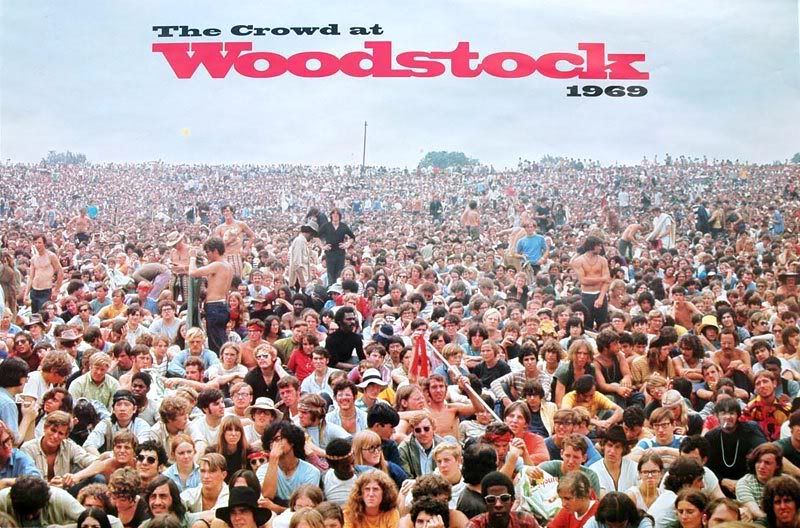 Here's your challenge: Create a project (layout, card, or altered item) using woodgrain patterned paper or actual wood (embellishments or base.) And your project should be about an event. It can be as large as a music festival or as significant as a birthday or wedding.
Here is mine.
I scrapped last year's Big Valley Jamboree country music festival, with a woodgrain background pp and wooden alphas for my title. I can't wait to see how you interpret this challenge!
Peace, Love, and Rock and Roll, Baby!